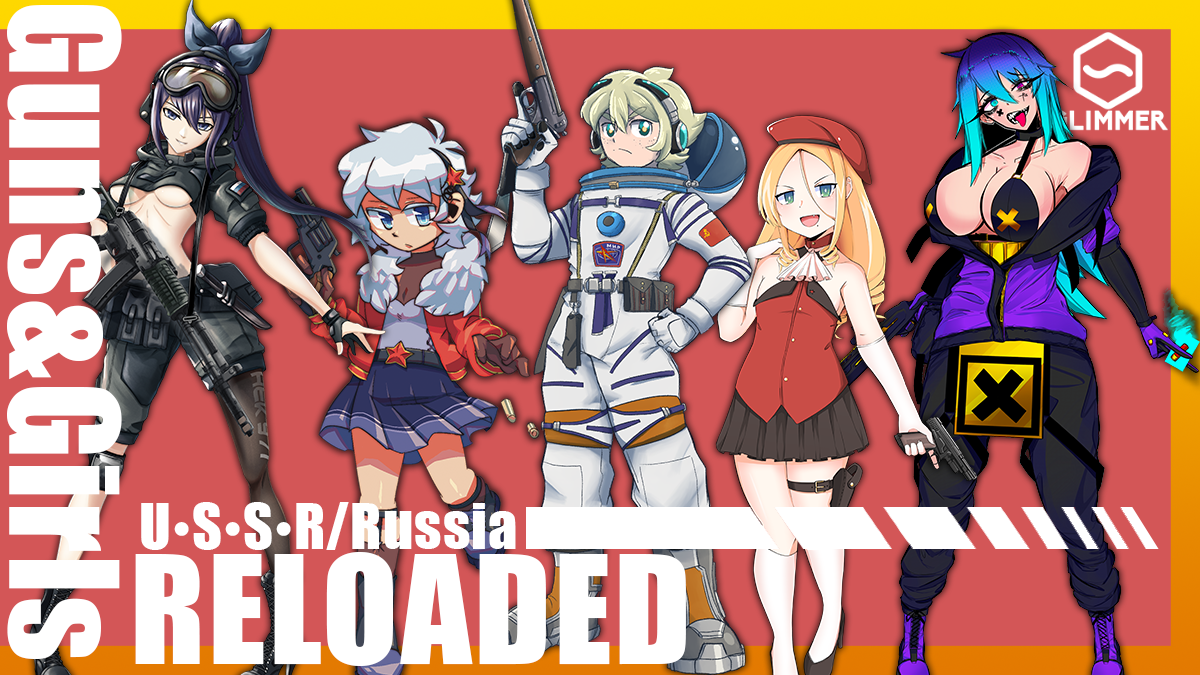 Guns&Girls Reloaded Vol.1
Guns&Girls is an old series of artbooks made by MICA Team, running from 2011 to 2014, spanning 4 volumes, each depicting iconic moe-anthropomorphized firearms of a certain military power.
We are a group of Girls' Frontline fans that came together to try and revive this series as faithfully as possible, while also shining a light on the diverse artistic talent present in the community.
Guns&Girls Reloaded Vol.1 is now officially free!
You can think of the digital version as a taster for the exclusive physical edition you can get on our Patreon page! If you like it, maybe consider supporting us, and if you feel like it, grab a copy that you will be able to hold in your own hands by late November.
Pre-orders will close on Oct. 31st, supply will be strictly limited afterwards!
The physical edition will feature new artwork that will be added to the digital edition when the next Volume releases, as well as some exclusive behind-the-scenes material!
Transparency is very important to us, so with sufficient sales after the release of each Volume we will produce a transparency report outlining where your money went. Even if we run a profit, most of it will be invested into the next Volume or additionally paid out to the artists.

Download
Click download now to get access to the following files:
Guns&Girls Reloaded Vol. 1 | USSR/Russia
72 MB